News
UDC Update Meeting at IFLA WLIC 2019
15/08/2019

The UDC Update meeting at IFLA WLIC 2019 will take place on Sunday,
25 August 2019 at 12.30- 13:30
in Business Meeting Room 1 (Megaron Athens International Convention Centre - Session 075 in
IFLA Programme
).
We invite colleagues working with, teaching or interested in UDC to join us. Session programme:
Welcome and news from the UDC Consortium
Preparation of a UDC Online edition in the National Library of Serbia
New and planned in UDC schedules
UDC Revision of Architecture an Building Industry
Discussion
National Library of Serbia joins UDC Consortium
30/04/2019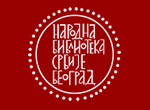 In 2019, the
National Library of Serbia
joined the UDC Consortium. The NLS is one of seven national libraries who are members of the Consortium.
In collaboration with other libraries in Serbia, the NLS is currently preparing a new Serbian UDC edition to be published on the
UDC Online Hub.
New data in UDC Online English
03/02/2019

UDC Online English
has been updated with the new UDC Master Reference File data (MRF12). This includes changes to around 6,000 classes (over 2,000 new classes, 3,000 modifications and over 700 cancellations).
Notable changes are in language tables (Romance languages, African languages), place tables (Central America, Antarctic territories, Scandinavian countries, Russian Federation), mathematics (algebra) and biology (invertebrates, algae, fungi).
New UDC Master Reference File (MRF12) Released
09/01/2019

UDC MRF12 was released at the end of December 2018. It contains changes published in two double-issues of the
Extensions & Corrections to the UDC: 34-35 and 36-37
. The new UDC MRF now consists of around 72,000 classes and it brings changes to over 6,000 classes.
UDC MRF is distributed under licence. The standard set of distribution files consists of XML, text, and ISO (for CDS/ISIS) exports. MRF12 is the last UDC MRF version distributed with an ISO file.