News
Serbian UDC Online released
02/12/2019

Serbian UDC Online "Srpski UDK Onlajn"
has now been released. This is the first complete online edition in the Serbian language, prepared and published as a collaboration between the
National Library of Serbia
and the UDC Consortium. Srpski UDK Onlajn is available for free to Serbian librarians and other information professionals.
Professor Ia McIlwaine (1935-2019)
18/09/2019

It is with great sadness that we announce the passing of Ia McIlwaine who died on 24 August 2019.
Professor McIlwaine was Editor-in-Chief of UDC from 1993-2005 and contributed a great deal to its development and international presence throughout this period. Ia McIlwaine was Emeritus Professor of Library and Information Studies in the Department of Information Studies at University College London and an internationally reknowned scholar in the field of knowledge organization. More in the
Obituary
by Professor Vanda Broughton.
UDC Update Meeting at IFLA WLIC 2019
15/08/2019

The UDC Update meeting at IFLA WLIC 2019 will take place on Sunday,
25 August 2019 at 12.30- 13:30
in Business Meeting Room 1 (Megaron Athens International Convention Centre - Session 075 in
IFLA Programme
).
We invite colleagues working with, teaching or interested in UDC to join us. Session programme:
Welcome and news from the UDC Consortium
Preparation of a UDC Online edition in the National Library of Serbia
New and planned in UDC schedules
UDC Revision of Architecture an Building Industry
Discussion
National Library of Serbia joins UDC Consortium
30/04/2019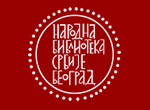 In 2019, the
National Library of Serbia
joined the UDC Consortium. The NLS is one of seven national libraries who are members of the Consortium.
In collaboration with other libraries in Serbia, the NLS is currently preparing a new Serbian UDC edition to be published on the
UDC Online Hub.