News
National Library of Serbia joins UDC Consortium
30/04/2019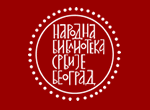 In 2019, the
National Library of Serbia
joined the UDC Consortium. The NLS is one of the seven national libraries members of the Consortium.
In collaboration with other libraries in Serbia, the NLS is currently preparing the new Serbian UDC edition to be published in the
UDC Online Hub
New data in UDC Online English
03/02/2019

UDC Online English
has been updated with the new UDC Master Reference File data (MRF12). This includes changes to around 6,000 classes (over 2,000 new classes, 3,000 modifications and over 700 cancellations).
Notable changes are in language tables (Romance languages, African languages), place tables (Central America, Antarctic territories, Scandinavian countries, Russian Federation), mathematics (algebra) and biology (invertebrates, algae, fungi).
New UDC Master Reference File (MRF12) Released
09/01/2019

UDC MRF12 was released at the end of December 2018. It contains changes published in two double-issues of the
Extensions & Corrections to the UDC
: 34-35 and 36-37. The new UDC MRF now consists of around 72,000 classes and it brings changes to over 6,000 classes.
UDC MRF is distributed under licence. The standard set of distribution files consists of XML, text, and ISO (for CDS/ISIS) exports. MRF12 is the last UDC MRF version distributed with an ISO file.
UDC Consortium - New Members
19/12/2018

We have great pleasure announcing that the
National Library of Poland
and
National Széchényi Library (Hungary)
have joined the UDC Consortium. Both libraries are working on preparing updates to their previous UDC editions and are expanding support to UDC users in their countries.