UDC Consortium
The UDCC is a non-profit association of publishers established to maintain, develop and distribute the UDC for the benefit of its users. Apart from its strategic, managerial and promotional responsibilities, the UDCC also appoints an editorial team and advisory board to oversee the content of the scheme and contribute to its regular revision in order to reflect new knowledge.

News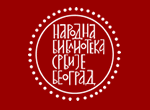 National Library of Serbia joins UDC Consortium
30/04/2019
In 2019, the
National Library of Serbia
joined the UDC Consortium. The NLS is one of the seven national libraries members of the Consortium.


New data in UDC Online English
03/02/2019
UDC Online English
has been updated with the new UDC Master Reference File data (MRF12). This includes changes to around 6,000 classes (over 2,000 new classes, 3,000 modifications and over 700 cancellations).